DREAM4pets.org  -  Events

Dedicated  Rescue  Efforts  for  Animals  in  Many counties

Jan 13 and 21  Meet and Greet at YMCA in Troy, 10am - 1pm

Feb 11th            Meet & Greet at YMCA, Troy, Sat, 10am - 1pm

Feb 16 and 17   HOMEWORLD (Dayton Expo Center - Vandalia)

                                 DREAM booth hours:  Thurs 4 - 9pm and Fri 4-8pm

Mar  4th         Meet and Greet at YMCA in Troy Sat.,  10am - 1pm

Mar  18th    DREAM's Spaghetti dinner and Raffle fundraiser RETURNS to Tipp Zion Lutheran

                      WITH Special GUEST SPEAKER:  Steffen Baldwin from ACT Ohio

       For details about the Spaghetti dinner fundraiser click here !
      Want to VOLUNTEER at an EVENT ....let us know...email PetsRRpassion@gmail.com
We are an approved 501c3 organization


  Low Cost Spay, Neuter and Vaccine clinics
Remember, if you choose your local veterinarian to spay or neuter

your canine or feline..... we are able to help with up to $60. subsidy for your dog, and

up to $30. subsidy for your cat.  Visit our RESOURCE page to learn more about

                                       the
required application and process
.








    You can STAY INFORMED about events, adoptables, and more.....

be sure to "LIKE" us on Facebook (www.facebook.com/Dream4pets),

or let us know if you would like to be added to our EMAIL list 

Where will you find DREAM  ?

DREAM has no facility; so, you will typically

find us  "out and about" in the community

showcasing our pooches, raising funds, and sharing information about the opportunities related 

to rescue, rehabilitating and rehoming. 

We operate 100% from volunteer

& community support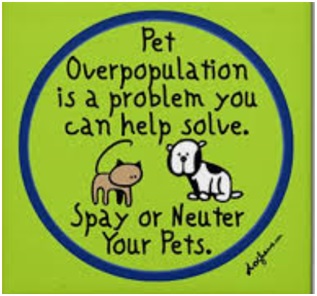 Most veterinarians will recommend not before 6 months of age.  It is always best to check with your vet before you schedule surgery for your pet.  Spaying and Neutering your pet can add YEARS of HEALTHY life by reducing the risk of cancer which is prevelant in many breeds.

How soon can you spay or neuter ?

The BEST way to STOP the OVERPOPULATION of pets is SPAY and NEUTER !   Unplanned litters quickly end up in county shelters when they are  abandoned  or  unwanted ; many OHIO shelters

and rescue groups are already overcrowded.  

Please be a responsible pet owner:

Vaccinate, Spay and Neuter...................

it helps your pet stay HEALTHY.