Our VISION is simple .........

An animal sanctuary  in Miami County, a facility supported by community volunteers and donations to provide necessary vetting, long term quality care, exercise, socialization, training (rehabilitation and rehoming) to companion animals residing in county shelters deemed "urgent" in OHIO.  This would offer a better opportunity to find the right companionship with a forever family and include a pet related resource center for the community.

We are currently an ALL VOLUNTEER network

We have NO facility; FOSTERS are always needed.

Our RESCUE EFFORTS include fostering, transporting, training,  sponsoring, volunteering, fundraising,  Facebook posts & sharing, Meet/Greets, Courtesy postings, and many other activities to help furry companions - primarily canines find new homes. 
We also "partner" with other pet related resources and rescue groups to help place and rehome RESCUED PETS.

Our MISSION,,,,,,,

Assistance to REDUCE the OVERPOPULATION of cats and dogs - thus reducing euthanizing.

PROVIDE  resources to EDUCATE the community about "responsible pet ownership" and rescue opportunities.

RAISE FUNDS to help with necessary vetting for the pets we rescue, rehabilitate and rehome.

ADOPT (rescue) from OHIO county shelters canines deemed "urgent", provide necessary vet care, rehabilitate (via foster homes and train) and then re-home.  Felines are currently being rescued through the Miami County Humane Society.

Dedicated  Rescue  Efforts  for  Animals  in  Many counties

As a non-profit 501c3 organization YOUR DONATIONS are tax deductible
    and some companies will even provide a "Matching amount".   

Put your KROGER REWARDS toward DREAM; assign your Kroger "Community Rewards" to DREAM (83707). Visit https://www.kroger.com/account/enrollCommunityRewardsNow 

Visit the EVENT page to learn more about our Meet & Greet dates, fundraising and ...  

         Can't volunteer, but still WANT TO HELP, 
visit our HOW2HELP page
We are an approved 501c3 organization


ROLE MODEL organizations currently exist in our neighboring county and nationwide

SICSA  (Society for the Improvement & Condition of Stray Animals)

Did you know ? Most OHIO county shelters are frequently over capacity;

numerous puppy mills and back yard breeders in OHIO are contributing factors

to the overpopulation.  Over crowded shelters and few adoptions cause a pet's stay

to be short lived; county shelters were established for  a short-term housing of pets,

never long term housing or caretaking.    It takes a community to FIX the problem of overpopulation;  SPAYing and NEUTERing will REDUCE and STOP over-population

and keeps pets healthy !

Visit the  Resource page for Low Cost spay/neuter options and HOW DREAM can help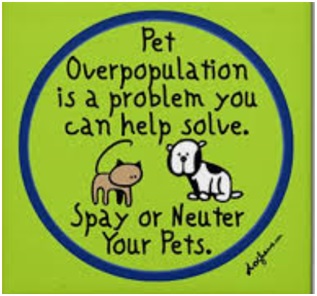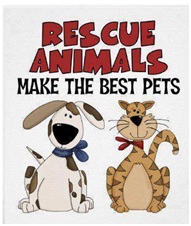 Opportunities to HELP....